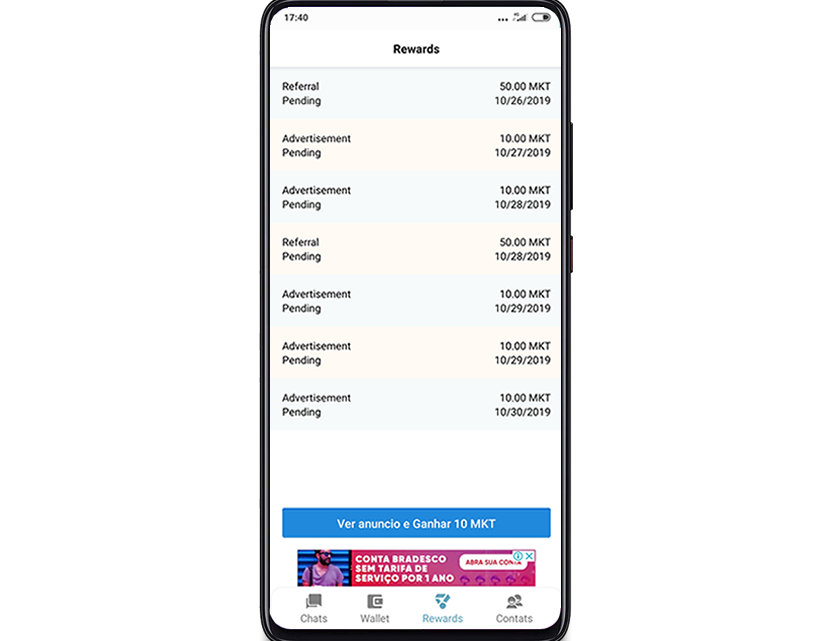 At the beginning of 2019, the MarketCash project was reformulated with the help of its community, having the objective of developing a messaging application integrated with other resources.
The development was started from scratch and the whole code is unique and exclusive, this was the main reason why it took months to reach the initial version.
The application was named MarketChat and had its first basic version released as a beta, which can be downloaded and installed through the Play Store (Google Play).
Through MarketChat it is possible to chat with others via messages, send or receive MarketCash (MKT) and earn rewards in MKT, in two different ways. There are some plans for future integrations, they are:
– Buy Gift Cards with MKT (Google Play, Netflix, Microsoft etc.);
– Recharge Mobile using MKT;
– Buy MKT with credit card;
– Save MKT and receive income;
Some of the integrations above may take longer to be available, however, they are features that will expand the use of MarketCash.